The New Jersey Climate Change Resource Center Climate Corps is a cohort of outstanding graduate students supporting the Center's applied research, analysis, and program work. One key facet of Corps members is providing assistance to New Jersey municipalities in assessing hazards from changing climate conditions. Participating students include those in graduate programs in natural sciences, engineering, community planning, and public policy, including fellows in the Rutgers Coastal Climate Risk and Resilience (C2R2) program.
The Climate Corps supports the CCRC in furtherance of its statutory mission to:
Develop and deliver technical guidance to practitioners to enhance adaptation, mitigation, and resilience in the public, private, and nongovernmental sectors;
Undertake pilot projects that can be replicable throughout the State; and
Enhance the State's capacity to address climate risks and impacts through outreach, training, engagement, and education of policy-makers, practitioners, the media, and other key stakeholders.
The Climate Corps is developing and applying protocols linked to data within Rutgers' web-based decision support tools to help municipalities with hazard mitigation planning; climate resilience planning; Plan Endorsement as per the New Jersey Office of Planning Advocacy resilience guidelines; and the 2021 statutory requirement that the land use plan element of a municipal master plan include a climate-change-related hazard vulnerability assessment. Climate Corps projects include:
Support to the New Jersey Blue Acres Program to develop a methodology to inform equitable buyout policies;
Direct technical assistance to municipalities undergoing the State Planning Commission Plan Endorsement Process;
Direct technical assistance to municipalities examining flooding vulnerabilities and hazards;
Evaluation of opportunities to integrate indicators of equity into Rutgers web-based decision support tools; and
Educational and communication materials including Story Maps regarding flood hazards facing affordable housing, historic and cultural assets, and healthcare facilities in New Jersey.
Watch the video below and read the story in Rutgers Magazine to learn more.
Sofia Barandiaran
I am working at the Megalopolitan Coastal Transformation Hub (MACH) to help develop climate resilience strategies for coastal communities in the New York City-New Jersey-Pennsylvania region. I am currently pursuing a Master of City and Regional Planning degree from the Edward J. Bloustein School of Planning and Public Policy at Rutgers University. In my career as a planner, I hope to advance solutions at the intersection between climate action, public health, and social equity. Before coming to Rutgers, I worked at Alameda County, California, on strategic planning for climate resilience. I hold a B.A. in Environmental Studies from Williams College, where I studied issues of environmental justice and green gentrification. In my free time, I enjoy biking, hiking, and catching up with friends.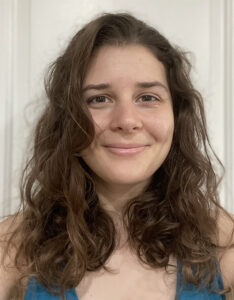 Abigail Brown
I am a first-year graduate student in the Masters in Public Policy program at the Bloustein School. Previously, I was an environmental engineering consultant where I worked with clients to maintain compliance with New Jersey's environmental standards. This work mainly consisted of conducting field investigations and report writing. My interests include scientific communication, waste management, and creating equitable solutions to climate change.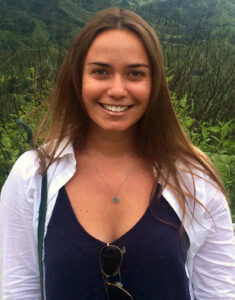 Katherine Cann
I am a first- year Ph.D. student in the Department of Geography supervised by Dr. Karen O'Neill. My research is centered on coastal community land-use and conservation for adaptation and resilience. I am serving as a research assistant on the CCRUN NOAA RISA project with Dr. Robin Leichenko, where I will be supporting community organizations in the urban Northeast engaged in climate adaptation planning and action in vulnerable communities.
Maravilla Clemens
I am a second-year master's student in the Rutgers Department of Geography and also a Coastal Climate Risk and Resilience (C2R2) program trainee. My thesis research is overseen by Professor Rhiney and considers the implementation of internationally funded green infrastructure projects to mitigate the effects of sea level rise and storm surge in Caribbean Small Island Developing States (SIDS). I also serve as a research assistant for Professor Leichenko and a faculty team from the Rutgers Climate Institute who works with small- and medium-business owners and relevant stakeholders in New York/New Jersey to determine what is needed to increase small- and medium-business resilience to climate change and other external shocks. This research is a collaborative project with Columbia University and is funded through the NOAA RISA program.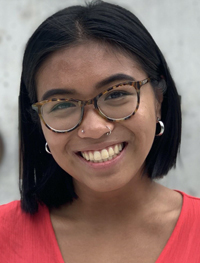 Tracy P. Glova
I am a first- year graduate student in the Public Policy program at the Rutgers Bloustein School concentrating in coastal resilience. My interests include environmental equity, globalization, and sustainability. I have experience in social science research and public policy analysis, attained through participation in Temple University's Political Science Honors Program and the University of Michigan's Public Policy and International Affairs Fellowship. I am interested in advancing climate resilience measures in coastal communities both domestically and around the world.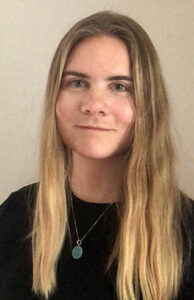 Anna Heckler
I am a first-year graduate student with the Bloustein Public Policy program and member of the Climate Corps working to support the food security and organics workgroup. My professional experience includes social science research, program evaluation, and policy communication.
Wael Kanj
I am a second-year student in the Master of City and Regional Planning program at the Bloustein School, concentrating in sustainability, analytics, and food systems. I'm passionate about how urban food systems can promote health and increase resiliency and am an expert in using data to address public policy and environmental issues. Prior to coming to the Bloustein School, I was a marketing and fundraising consultant for national environmental organizations while active in local and state environmental advocacy.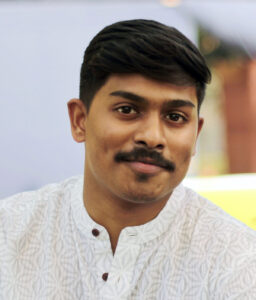 Vineesh Das Kodakkandathil
I am an urban planner with five years of professional experience in community-led ecotourism development and land use and environment management planning in ecologically sensitive areas. I have worked on and conducted extensive environmental sensitivity analyses, flood and landslide vulnerability assessments, and human impact assessments with the help of GIS tools. I'm currently pursuing my master's in City and Regional Planning at Bloustein School with a concentration in Transport Planning and GIS.
Hyojin Lee
I am a third-year dual degree graduate student pursuing master's degrees in City and Regional Planning and Public Policy at the Bloustein School. I am interested in international development, community engagement, and environmental equity issues.
Amanda O'Lear
I am a first-year graduate student in the Bloustein School's Master of City and Regional Planning program. I am also pursuing the Coastal Climate Risk and Resilience certificate. My interests include pursuing innovative strategies for coastal climate adaptation and resilience, environmental justice, and promoting equity in decision-making and policy.
Rithikha Rajamohan
I'm a Masters of Community and Regional Planning student interested in the creation of equitable social, digital, and ecological infrastructure. My interests largely revolve around nature-based solutions, the re-indigenization of urban landscapes, and the cognizant adoption and use of civic technology.
Prateeksha Sehgal
I'm a first-year graduate student in the Master of City and Regional Planning (MCRP) program at Bloustein School. As an urban planner, I deeply care about the impacts of urbanization on the environment and people and have a keen interest in sustainability, urban transportation, and climate resilience. Before attending Bloustein, I worked as an Assistant Planner for two Sustainable Tourism Infrastructure Development projects in two Himalayan states of India that aimed to promote environmentally responsible development and community-led tourism.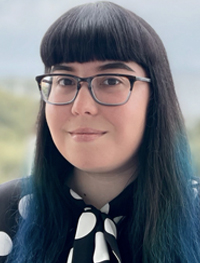 Ashlyn Spector
I am a second-year Master of Science student studying Geology in the Earth and Planetary Sciences Department, and I am a fellow in the Rutgers Coastal Climate Risk and Resilience (C2R2) program. My thesis work utilizes drone technology to create virtual field trips of New Jersey geology, as well as analyze beach sediment change over time on Long Beach Island. My interests include science communication and accessibility, the incorporation of equity in climate change resilience planning, and science informed policy and decision making.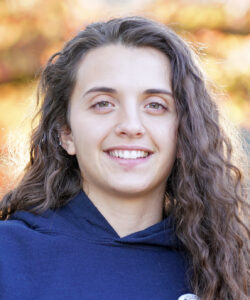 Brooke Schwartzman
I recently kicked off my dual MCRP/MPP program with concentrations in environmental policy and planning at the Bloustein school. Growing up in a more rural part of New Jersey, I have always been surrounded by and fascinated with nature. After graduating from The College of New Jersey with a Bachelor's in International Studies, I spent about a year working with FEMA in their environmental and historic preservation department. It was a transformative experience in that it solidified my interest in environmental protection work. Since then I have been looking for a path to get back to "green" opportunities. Joining the Rutgers Climate Corps is an exciting next step towards helping to create sustainable futures for the residents of New Jersey.
Tracy Youngster
I am a fifth-year PhD candidate in the Ecology & Evolution Graduate Program and an alumni of both the Coastal Climate Risk and Resilience and Eagleton Institute of Politics Graduate Fellowship programs at Rutgers. My current research focus is on how soil and plant interactions in coastal systems (dunes and wetlands) influence restoration potential of degraded sites. While my background is in biological research, I have grown increasingly interested in practical questions such as how can various, often conflicting, needs be balanced which include restoring native habitat, strengthening coastline that is being squeezed between rising seas and man-made infrastructure, keeping a budget balanced, and protecting human life and way of life.