In collaboration with the New Jersey Department of Environmental Protection, the New Jersey Office of Planning Advocacy, and the New Jersey Office of Emergency Management, the New Jersey Climate Change Resource Center has established a Climate Resilience Corps of graduate students trained in climate resilience planning to provide support to New Jersey municipalities in assessing hazards from changing climate conditions. Participating students include those in graduate programs in natural sciences, engineering, community planning, and public policy, including fellows in the Rutgers Coastal Climate Risk and Resilience (C2R2) program.
The Climate Resilience Corps is developing and applying protocols linked to data within Rutgers decision support tools to help municipalities with hazard mitigation planning; climate resilience planning; Plan Endorsement as per the New Jersey Office of Planning Advocacy resilience guidelines; and the 2021 statutory requirement that the land use plan element of a municipal master plan include a climate-change-related hazard vulnerability assessment.
Watch the video below to learn more.
Meet our Climate Resilience Corps
Brittin Boenning
I am a second-year dual degree student pursuing master's degrees in Landscape Architecture and Ecology & Evolution. I am also a fellow in the Rutgers Coastal Climate Risk and Resilience Training Program.
Alvin Chin
I am a second-year student in the Master of City and Regional Planning program at the Bloustein School, with some experience in housing and real estate management, earth/ecological/environmental fieldwork, Geographic Information Systems, and conservation planning. Previously, I helped prepare Alaska's first indigenous in-stream water reservation, and I helped develop the NJ Highlands' first municipal Critical Habitat Conservation and Management Plan and guidance document. Most recently, I have been assisting Middlesex County with the update of its All-Hazards Mitigation Plan.
Janine Barr
I am a second-year graduate student pursuing a Master of Science degree in Oceanography in Rutgers Department of Marine and Coastal Sciences. I am also a fellow in the Rutgers Coastal Climate Risk and Resiliency (C2R2) program. I am interested in science communication, fostering community engagement in environmental issues, and incorporating science into policy decisions. I have experience in oyster research, coastal resilience issues, and federal regulations with an emphasis on water quality standards.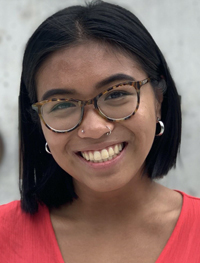 Tracy P. Glova
I am a first- year graduate student in the Public Policy program at the Rutgers Bloustein School concentrating in coastal resilience. My interests include environmental equity, globalization, and sustainability. I have experience in social science research and public policy analysis, attained through participation in Temple University's Political Science Honors Program and the University of Michigan's Public Policy and International Affairs Fellowship. I am interested in advancing climate resilience measures in coastal communities both domestically and around the world.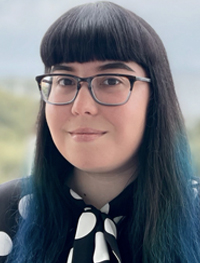 Ashlyn Spector
I am a second-year Master of Science student studying Geology in the Earth and Planetary Sciences Department, and I am a fellow in the Rutgers Coastal Climate Risk and Resilience (C2R2) program. My thesis work utilizes drone technology to create virtual field trips of New Jersey geology, as well as analyze beach sediment change over time on Long Beach Island. My interests include science communication and accessibility, the incorporation of equity in climate change resilience planning, and science informed policy and decision making.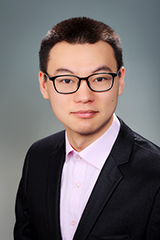 Haoyun Wang
I am a research associate at the Bloustein School of Planning and Public Policy where I received a dual master's degree in Urban Planning and Public Informatics. My research interests lie at the intersection of data science and social science, especially in addressing transportation and environmental issues through data-driven methods. I have extensive experience in geospatial analysis and data visualization. I have contributed to a diverse body of research through coursework and projects with NJ TRANSIT, NJ Department of Transportation, and Middlesex County.