Hazard NJ: How Climate Change Threatens NJ's Most Polluted Places
Toxic remnants of state's industrial heyday dot a landscape at risk from warming world
MICHAEL SOL WARREN / NJ SPOTLIGHT NEWS – Oil refineries, fossil fuel power plants, landfills and aging factories: Whether they're active operations or aging hulks, they are among the commercial sites that spewed pollution for years, overwhelmingly in an age without environmental regulations and often at a profit while the public now pays the cost.
But the potentially most dangerous of all may be Superfund sites — places where polluters dumped unabated for decades and left behind toxic legacies so threatening to human health that the federal government has prioritized them for cleanup …
More from NJ Climate Change Resource Center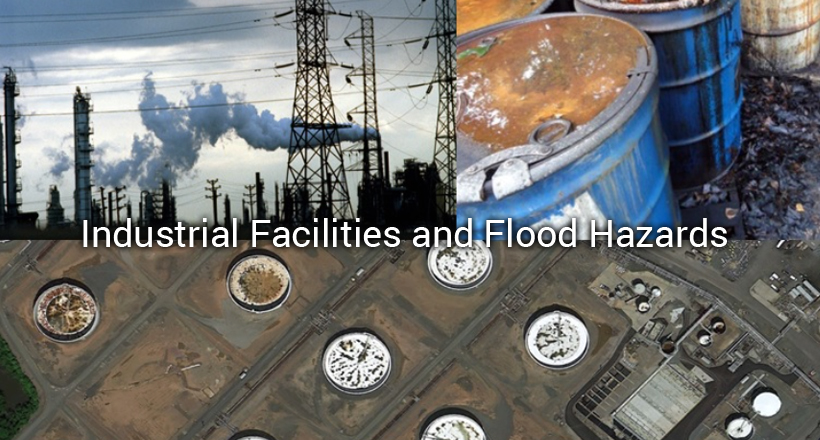 Industrial Facilities and Flood Hazards
Planners, decision makers, and leaders across New Jersey are working to make our state more resilient to changing environmental conditions such as extreme weather events and flood hazards including sea level rise. To assist with these efforts, the U.S. Environmental Protection Agency provided Rutgers University with support to better understand potential hazards that may be posed by industrial and commercial operations in relationships to past, present, and future environmental conditions.
This storymap presents the data, describes the analysis, and reports on outcomes.