NJ Climate Change and Land Management Research Initiative
Investigating land management as a natural climate solution
The New Jersey Land Management Research Initiative is dedicated to exploring the potential of land management as a natural climate solution. The initiative focuses on the capacity of soil and vegetation to function as a natural storehouse, or sink, of carbon from the atmosphere. Essentially, trees, grasses, and other plants absorb atmospheric carbon dioxide through photosynthesis and store it in wood, leaves, roots, and soil. Known as carbon sequestration, this process offsets greenhouse gases emitted by human activities such as burning fossil fuels and land use change.
Carbon Mitigation Research and Monitoring at Duke Farms​
A study of carbon sequestration on working and natural lands
This multi-year study conducted by the Rutgers Climate Institute in partnership with Duke Farms in Hillsborough, N.J., is gathering on-the-ground data at the Duke Farms property to better understand how the management of natural and working lands can be used as a natural climate solution.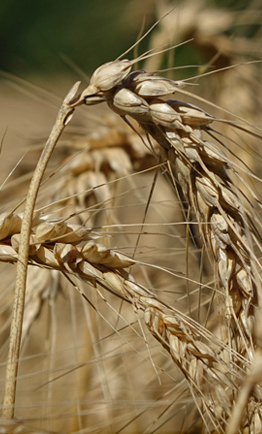 Ecosystem Service Valuation Approaches and Carbon Mitigation Considerations for Garden State Agriculture
An examination of incentives for carbon sequestration on working and natural lands
The ability of natural and working lands to sequester carbon is an opportunity to mitigate climate change by removing carbon dioxide from the atmosphere and storing carbon in vegetation and soil. To better understand how to incentivize carbon sequestration in New Jersey agriculture, this report reviews the mitigation potential of soil carbon on working and natural lands and evaluates various "payment for ecosystem services" (PES) models.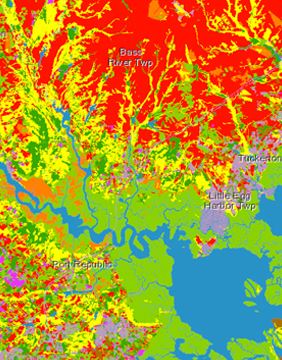 This mapping tool enables users to visualize data over multiple timelines and climate change scenarios. Users can explore changes in plant hardiness and heat zones, species distribution, daily minimum and maximum temperatures, heating and cooling degree days, and precipitation. Additional map layers include forest carbon density, canopy cover, impervious surfaces, forest types, pest and disease, wildfire fuel hazard, and more.