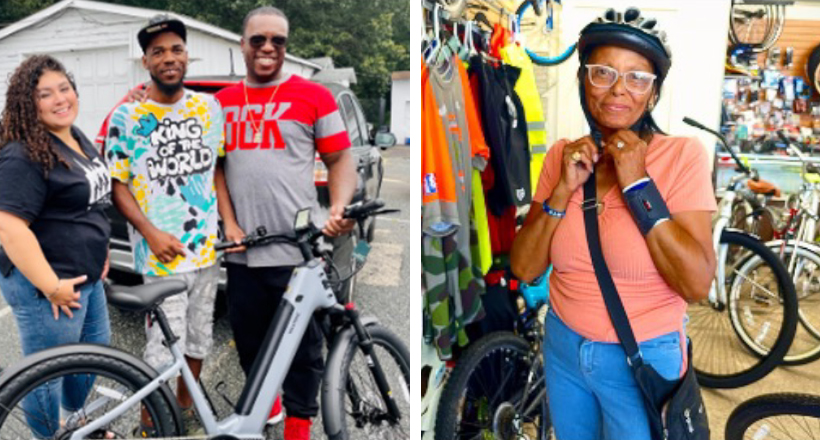 TRANSFORMATIVE CLIMATE COMMUNITIES
Progress on Bridgeton's E-Bike Program
The end of summer marked another successful milestone in our efforts to create a more sustainable future for Bridgeton's residents. To promote greener transportation options, reduce greenhouse gas emissions, and provide people with a new possibility for travel, Gateway CAP carefully selected twelve Bridgeton residents to take part in our new E-Bike Program. These individuals embody the spirit of our community, each contributing to our collective effort to create a more environmentally sustainable city.
We are proud to acknowledge Mojo Bike Shop, who has collaborated with us on this project. The shop supported us in rolling out a smooth distribution of e-bikes, helmets, reflective vests, bike locks, water bottle holders, lights, and spare inner tubes to program participants, all of which they were given to keep. The enthusiasm displayed by each recipient as they received their e-bikes was heartwarming. It reinforced our belief in the positive change we are fostering.
The logistics involved with coordinating participants' documentation, appointments, and schedules were challenging, but we kept the program running smoothly with open communication.
This Fall, we intend to engage with the program participants through focus groups and surveys to understand their experiences and ask for feedback, input, and suggestions for future programming. These lessons will help us refine and enhance the program for an even more significant impact in the future.